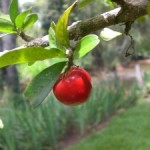 One of the ideas in The Practitioner's Journey is that complexity is what gets us bogged down. We often know what to do in practice. We just don't know what to do next.
You've probably been there. You take a look at the pile on your desk, or the to-do list, or you scroll through your mental file of marketing tasks you should be tackling, and suddenly all the initiative just drains right out of you. For any one single task, you probably know what to do. The problem seems to be deciding where to begin. Things are just too complex in their present form.
Sometimes, the best place to begin is with the low-hanging fruit – things that don't take a lot of time or money, but deliver great results. This is particularly true when you need to get results quickly.
Perhaps you're in a dip in practice, for example – maybe client visits have slowed and you want to take action, but you aren't sure what's going to get faces in the door the fastest, and you can't afford to waste time and money on things that won't deliver for a few months. You've got a lot of marketing ideas floating around in your mind. You may even have a bunch written down somewhere. But every time you look at the list, your brain kind of fogs up, and you just end up pushing paper around or checking your email.
Here's the system we use to find the low-hanging fruit. Don't be deceived by how easy it is – this is a great way to build momentum and confidence, and get results.
What You'll Need
I've made the simple template we use available here (PDF). Just download it, and print it out.
The steps are pretty simple. You can probably get through a trial run of a full single page in about 10 minutes.
Step 1.  The Brain Dump
Our first job is to get as much of your "to-do's" on paper as quickly as possible. In this case, you want to simply write down, as quickly as possible, all the marketing & practice growth  ideas already you have in your mind or on paper, and any more you can generate in 2-3 minutes of brainstorming. Write them all down, one per row in the first column.
Here are some we wrote down the last time we did this:
Contact new clients who never showed up for their first appointment
Send out an email newsletter
Create a video for our website showcasing the clinic and our services
Arrange a lunch date with another practitioner
Start a Twitter feed
Contact existing clients who've fallen off the radar
Send a letter to other practitioners who refer to us
Try to come up with at least 20. They can be big ideas, or small tasks. Your sheet will start to look like this:

Step 2. Prioritize
If you look across the worksheet, you'll see two columns near the right: Impact and Ease. For each item you've listed, you're going to allocate a score between 1 and 5 in the Impact column, and the Ease column.
Impact: This is your guess as to how effective this item will be. Something that will generate a lot of business in your practice, for example, would score a 5. Something that might do very little would be closer to 1. In our case, contacting the new clients who for whatever reason had to cancel their appointment, was likely a 4 (or even a 5). They're already interested – we just have to get in touch and rebook.
Ease: This is your guess as to how much this is going to cost you, in time and money, to do. In our case, making a video was going to take a lot of time and money, so it got a 1. Reaching out to those new clients who had to cancel was just a few phone calls – it was an easy 5.
The trick here is to estimate. Sometimes you don't really know – don't worry about it. Use your judgment and guess. You may have something that will have big long-term impact, but nothing for a while. Because we're looking for quick results, that's going to get a lower impact score.
Now the important part: for each item, multiply the ease x the impact. You should get a number between 1 and 25 for each item, and a sheet that looks something like this:

Step 3: Final Details
Next circle the top five scores in the Total column. You've now got five things that are easy to do, and deliver results!
You'll notice, however, that there are three other columns. You only need to use these for your five circled items. Here's how to use them:
Next Action: Sometimes the items on your list are just a single to-do, like, write an article for the local paper. In that case, the next action is really just that. Sometimes, though, it's got a few more steps. To create an email newsletter, for example, you might need to pick a system to use, sign up, add your email addresses, etc. before you can start writing. It's not hard, but there are a few steps – to avoid being overwhelmed, you'll want to decide, what's the very next action for this item?
Person: If you've got help, then it's not always you that needs to actually do the thing on the list. If you have some admin support, or a web guru, or a willing partner, this is where you offload to them.
Date: When will this item be done by?
Step 4: Accountability
This step is optional, but it truly makes a difference. Find someone who can hold you accountable to those top five. Their job is to check in with you on those five easy, high impact choices, and make sure you're on track. Just forward this to a colleague and ask them to partner with you – it's that easy.
The Beauty of the System
You're now staring at five things that are easy to do, and deliver results. It's like having someone say to you, "Just do these five things in order. It'll be great for your practice." All you have to do now is just follow orders.
The beauty of this system is that it quickly finds the low-hanging fruit – things that are easy to do, that will almost certainly work. Because of that combination, you get great results quickly, and build some success and momentum. It makes it easier to keep going. It's inspiring, effective, and takes that tough dilemma of what to do next off the table.
The Rest of the List
And as for the rest of your items? Don't throw them away. Those things still have value, they're just not fruit that's as juicy and easy to pick.
There are likely things on that list that are critical in the long term. You'll still want to tackle them. But when you're feeling overwhelmed and need quick results, this system really works well.
No related posts.
3 Responses to "How to Pick The Low Hanging Fruit in Your Practice"