Tara and I had the honor earlier this year of becoming founding contributors of Integrative Practitioner, an amazing online community for practitioners of integrative medicine:
The Community already has more than 2,400 qualified members, including physicians, chiropractors, acupuncturists, naturopaths, herbalists, nurses, traditional healers, dieticians and massage therapists. In all, they represent more than 30 disciplines and come from 15 countries and all 50 states.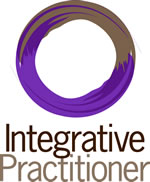 Right now, IP is offering free audio & video downloads of the entire 2008 Integrative Healthcare Symposium to members. You can hear from 30 visionaries, including Drs. David Perlmutter, Bernie Siegel, Mark Hyman and Jeffrey Bland in 29 sessions covering four major areas: Women's Health, Environmental Health, Practice Management, and Movement/Energy/Healing.
The symposium content is great – getting it for free is a steal, and we thought some of you might be interested. The site is free to join, and a great resource for everything from difficult patient cases to practice management advice.
Enjoy!
No related posts.