We've needed to take new photos for ages. Stuff for the website, speaking bios, etc.
Part of the reason we're so behind is that the last time we paid someone to take photos we never used them at all. They were terrible. This time, I was determined to get great photos we could use, and I had a set of principles in mind to guide the process.
I was really happy with the results, and I thought I'd share our tips. We used our friend Amber. She was super easy to work with, and had some great ideas.

1. The best photo is the one you like. If you don't like your photograph, you won't use it to the extent you should. The goal should be to love your picture. That means one key thing: you're in charge. You may know nothing about photography, but I'm betting you know what you like.
Tell the photographer your vision. One thing I told Amber, for example, was that I wanted candid shots, with not much depth of field (a blurrier background).
Show the photographer your vision. You can find millions of great photos online. When you see something you like, save it, and show it to your photographer.
Take charge on the set. We let Amber try what she wanted, but we also came up with ideas on the fly, and asked her to try things. Her ideas were fantastic, but, as it turned out, so were ours. I would have regretted not speaking up and saying, "Hey – let's try this."
2. The best photo is one in a hundred. Sure, photographers get lucky and shoot something amazing with one shot, but for the most part, a great photo comes from shooting a lot of photos.
Encourage a heavy trigger finger. It's digital, man. Photos are free. Tell your photographer to take lots of them. If you don't come out of a session with hundreds, you haven't been shooting enough. Most pros will know this, but if you're doing it yourself, shoot a lot, and use techniques like bracketing.
Set aside time after the shoot. You'll need a whole separate time slot to go through the photos. Some photographers will choose the best for you, but I like to see everything (see #1, above)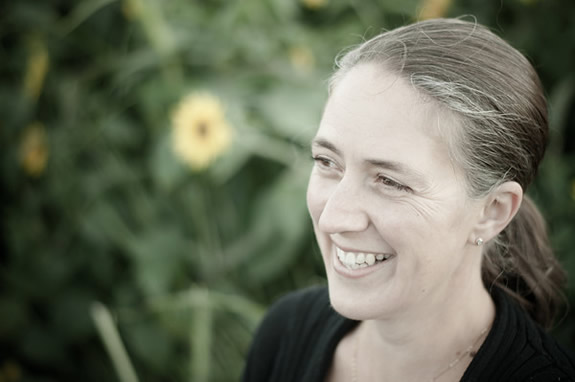 3. The best photo isn't posed. Like all this stuff, beauty is in the eye of the beholder, but I really don't prefer posed shots. Ever notice how sometimes the best wedding photos aren't the posed ones, but the candid shots taken on the fly?
Encourage "stalking". I asked Amber to take photos "in between" photos. Ideally, I think I would have asked her to come to a dinner party and just take pictures all night. This is something we should have done more of.
Choose a location you can do stuff. Walk, talk, play, eat. You can't do that in a small room with nothing but a backdrop – everything ends up being posed. We shot on a friend's organic farm. Fun, comfortable, with sunflowers in bloom, plus the organic food thing was a fit for the practice.
4. The best photos isn't on a set. We've taken studio shots a number of times, and I'm never really happy with them. Again,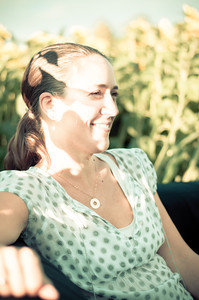 that's personal preference, but an outside location suited us, and as a result, I think the photos are more relaxed and reflect us better.
Head outside. Pick a location where you'll be comfortable, relaxed and happy. We were a little cold on our shoot, but other than that the location was perfect.
Watch what you wear. On a set, you can wear just about any colour. Outside, you might have to consider the natural environment. Are you in green grass and trees? Urban city streets? Fall colors? Blue oceans and skies?
5. The best photo is fun. At least for me it is. The challenge is that being photographed makes some people freeze up.

Bring someone with you. Bring a friend that you're comfortable with who can make you laugh, can help you get what you want from your photographer, and who you won't feel awkward in front of. Be clear in advance with them what your vision is for your photos, and how they can help.
Expect, and push through, awkwardness. Unless you've done this before, or are a natural performer, you're still likely to feel weird at first. It's normal. Guess what? Your photographer does this for a living. They're used to it. They don't think you're weird. Only you do. Get over it. You'll find your groove.
Have fun. Be a super model. The picture of you laughing after you pull your best blue steel – as Eve is below – might turn out to be the best one of all.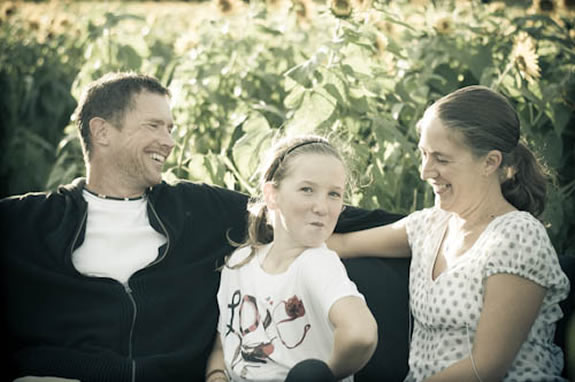 Amber charged us a flat fee for the shoot, and then gave us, a) all the photos and b) professionally edited versions of about 25 of them. We probably didn't need them all, but it's cool to see them, and to take the time to go through them on your own to choose. She also took some family photos, so we ended up getting great value for our time and money.
No related posts.
1 Response » to "5 Principles for Getting Great Practice Photos"