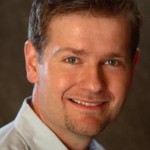 Note: Kevin Doherty is one of the first people I stumbled across a few years back when we started this blog. He built a successful acupuncture practice, then went on to become an author and business coach.
He's a smart guy, which I like, but he's also walked the talk, building a six-figure income while maintaining a life.
It's about time we had him sharing his brain here, so I asked him a few questions about finding success in practice…enjoy!  – Dan
1. You've worked closely with acupuncturists, but also with a variety of other health care professionals.   How similar are the practice challenges between acupuncture and other CAM professions?
I would say there are many similar challenges that include getting enough exposure and new patients, retaining them effectively, and creating a scalable business model that enables you to have a life outside of your practice.  Every business owner is faced with these challenges.
The difference I see for acupuncturists is that most of them would really prefer to just treat patients and not have to worry at all about marketing.  Chiropractors are much more motivated when it comes to marketing.  They understand the importance of investing in their practice growth through consulting, advertising, and internet marketing.  Acupuncturists are much more resistant to investing in their marketing education.  Because of this, they struggle more than chiropractors and generally make less money.  Acupuncturists often struggle with the whole notion of marketing in general, as it can feel inauthentic to them.  Because of this, they rely heavily on word of mouth and law of attraction principles.
For some, this works.  But for most, they never see the amount of patients they want because they have an aversion to self-promotion.  This is one of the greatest challenges that individual practitioners face, not to mention the profession as a whole.
2. What's the biggest missed opportunity for most practitioners?
Fully leveraging the power of online technology to grow their practices.  In many markets, consumers are searching for alternative medicine services in the thousands every month with relatively little competition.  It is just crucial to get your practice positioned effectively on the internet.
3. If practitioners were to focus on one single strategy for the next three months, what would you recommend that would have the biggest impact on their practice?
Make sure you have a professional website or blog that has some current web 2.0 features like an opt in form, video, and integration with social media.  Take the necessary steps through search engine optimization, article marketing, and possibly pay per click to get a lot of qualified visitors coming to your website.
4. Many practitioners are in solo practice. Is it possible to make a good living as a solo practitioner and still lead a balanced life, or is adding associates and other staff a step that  practitioners have to make at some point?
This depends on the practitioner.  I, for one, never had a receptionist. Neither did the mentor I trained under.  We were able to see 50-70 patients per week in 3-3.5 days doing this.  This can only be done if you basically eliminate the need for a receptionist.  You have most patients pre-pay and pre-book appointments and you have an effective script in place that lets them know that they should only call your office to reschedule if it is absolutely necessary, as you run a very busy practice.  Basically, you need to be highly organized and efficient in the way you manage your time.  Otherwise, it can get pretty chaotic and exhausting.
Not all practitioners are able or want to see 3-4 patients per hour.  By far the most successful and lucrative practices are the ones that do see at least this many an hour.
I think it is possible to make a solid 6 figure income as a solo practitioner and have a life outside of the practice, but the truth is that this is unfortunately pretty rare.  You have to be pretty developed both personally and professionally to handle a high patient volume and set healthy boundaries so you don't take it home with you or just end up pretty much living at your office.  Your marketing needs to be mostly automated through effective word of mouth and internet promotion.  Your practice management systems have to be tight and consistent.  These are things most of us don't learn in school, which is why I decided to step up as a practice building coach.
Note: I think Kevin's the real deal – he's a sincere guy, helping a lot of practitioners reach more people and build a practice that supports their life.
If you need coaching, inspiration or help with any area of your practice (or you find all this internet talk confusing as hell :)) you'll find it well worth your time to check out his stuff. – Dan

No related posts.
2 Responses to "A Six-Figure Income in 3.5 Days Per Week: Practice Wisdom from Kevin Doherty"