This is the third post I've done on our favorite books for practitioners. You find the other two here and here.
1. Essentialism by Greg McKeown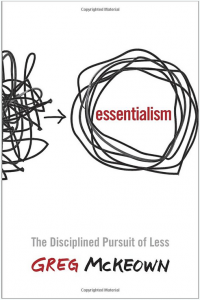 This was one of my favorite books last year. I love the idea of doing more by doing less, and this is the best book I've read on learning to focus on what's truly important. McKeown offers a clear blueprint for deciding what's essential, stripping away everything else, and doing just the stuff that matters.
Essentialism, for me, is essential reading. As one reviewer said, "If your life is manageable, filled with satisfying activities, and you're progressing at the pace you want, you may not need this book."

2. The One Thing by Gary Keller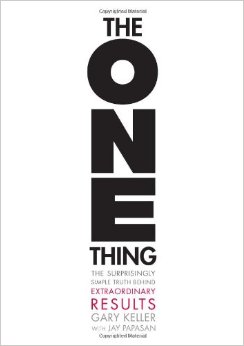 "If you chase two jackrabbits, you will not catch either one"
That's the Russian proverb that opens The One Thing, a book that's a great companion to Essentialism.
I first found this in an airport bookstore. I was at first just attracted by the design, to be honest. It's a beautifully done book. When my flight was delayed, I went back to the store and ended up reading the whole thing on the spot. It's a fast, super enjoyable read, filled with tidbits on personal productivity, destressing, and generally improving your life. An inspiring and helpful choice for any practitioner.
3. The Miracle Morning by Hal Elrod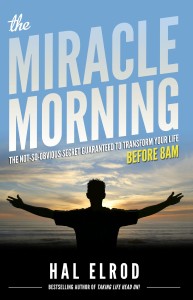 I was introduced to Hal by a friend before I'd read his book, and picked it up to give it a quick skim. I ended up reading most of it in one sitting, and I was pleasantly surprised at how useful it's been.
The Miracle Morning is about getting more from your life by taking control of your mornings. I've always been a morning person–I get more done in two early hours than the whole rest of the day, it seems–but this book reminded me of how important it is to make the most of this time.
Early mornings are the one time in the day you can control. Even if you're not a morning person–and Hal most certainly was not–this book can make a huge difference in your life. The bonus is Hal's inspiring personal story and his engaging style.
4. Total Money Makeover by Dave Ramsey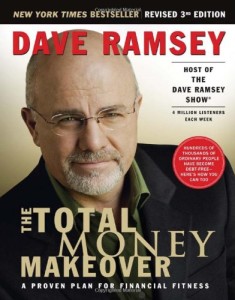 I think I found Dave Ramsey's podcast before his books, but I've come to love his stuff. He's got a no-nonsense approach that might be a bit much for some, but he's got legions of fans, and he's helped untold thousands of people get out of debt and take control of their personal finances.
Your ability to manage your home finances has a huge impact on your practice. It's easy to think the opposite–that your practice is affecting your home budget–but the effect flows both ways, to the extent that I don't think you can run a long-term successful practice if you spend more at home than you earn. If you want to get your debt and spending under control, and reap the resulting rewards in every part of your life, this is the book for you.
5. Mindset by Carol Dweck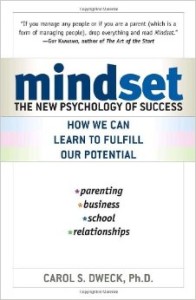 A fundamental and critical idea for practitioners to internalize is that you can LEARN to be an entrepreneur–it's not a birthright or special personality type. The challenge I find, though, is that not everyone believes it. This book is a great resource for helping to embrace the idea.
Dweck makes a great case for the fact that it's not just our abilities and talent that bring us success, but whether we approach them with a fixed or growth mindset.
"A fixed mindset is one in which you view your talents and abilities as… well, fixed. In other words, you are who you are, your intelligence and talents are fixed, and your fate is to go through life avoiding challenge and failure. A growth mindset, on the other hand, is one in which you see yourself as fluid, a work in progress. Your fate is one of growth and opportunity."
My only complaint about this book is that maybe it shouldn't take a whole book to get the point across that a growth mindset is what creates the basis for success. But unless you're already embracing this idea fully, it's absolutely worth reading.
Enjoy!
No related posts.
1 Response » to "Another 5 Books Every Practitioner Should Read"